Cosmeceutical Skin Treatments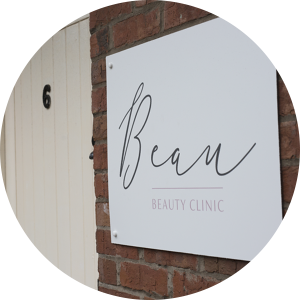 Beau Beauty Clinic offer a range of cosmeceutical skin treatments and skincare from their clinic in Guisborough. Evidence shows that a good skin care routine can soften the signs of ageing, improve texture, reduce outbreaks and combat pigmentation.
Types of skin care treatments
Cosmetic is used for 'beautifying'  altering the appearance of the skin. They offer no real benefit to changing of skin problems as the molecules used within these products are not small enough to penetrate the superficial layers.
Cosmeceutical products are non prescription skincare products that contain active ingredients and smaller molecules that are able to penetrate through to the dermis where collagen, elastin and new skin cells reside.
Dermatological research suggests that the bioactive ingredients contained in cosmeceutical products have benefits beyond traditional over the counter products. Cosmeceutical products are stronger than skin care products available over the counter and require consultation with a skin care professional to ensure safe use and maximum results.
Cosmeceutical bioactive ingredients
Vitamin C
Retinol
Peptides
Cosmeceutical Skin Treatments
Vitamin C is well known as an antioxidant and alongside the other ingredients can make a noticeable change to your skin.  Beau Beauty Clinic aims to achieve the best possible results and exceed our clients expectations.  Because cosmeceuticals contain a higher number of active ingredients than you can purchase without a prescription and they penetrate deeper into the dermis of your skin they are able to improve skin blemishes such as acne, sun spots, melisma, hyper pigmentation, fine lines and wrinkles with lasting effect.
Cosmeceutical Skin Care
Our specialists advise on your skin care routine and will provide specific products to counteract and even repair your skin issues. Our range of skin treatments including facials and skin peels use only the best products including ZO and Dermaquest.
Planning a visit? See our process